When looking for bongs accessories, you usually know what you are looking for, probably bong screens or cleaners. You made no mistake. In our offer you will find various screens, in the shape of spoons - which make it easier to cut off the smoke flow to the bong, simple - the cheapest and in fact the most practical, and conical - these are the most popular. Bong filters are not all that our store has in the bong accessories category. We also offer world-famous bong cleaners in the form of wipes or liquids. Besides, we keep a close eye on the market and bring in what is extremely useful during bong smoke sessions. An example here is REZ block, a liquid that blocks the so-called Resin on the glass. You will also find bong ice cubes and brushes that will make cleaning the bong easier.
LIMPURO moist wipes for Vaporizers





(10)
Bong Brush 50 cm anti-rust





(3)
Mr Weeds Bong Cleaner 100 ml





(3)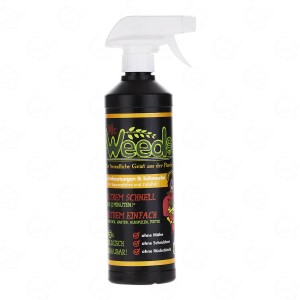 Mr Weeds Bong Cleaner 500 ml





(6)
Anti-rust bong brush 54cm SS





(23)
Glass strainer Bong flower 5 pieces | 14.5 mm





(2)
Hemp wick with beeswax HempMEN 3 meters





(388)
420 Science Rez Block Mini - 15ml.





(12)
Active carbon JarajTo 150g





(8)
ANTI-Outlet plug Stop for a bowl, 18.8 / 14.5 mm





(0)
NIEDAWNO SPRZEDANE